Uniden XDECT 8155 BLUETOOTH NBN compatible answering machine cordless phone NEW
Enter qty and post code to calculate shipping:
---
Free Postage
- $0.00
Free delivery Australia wide!

XDECT 8155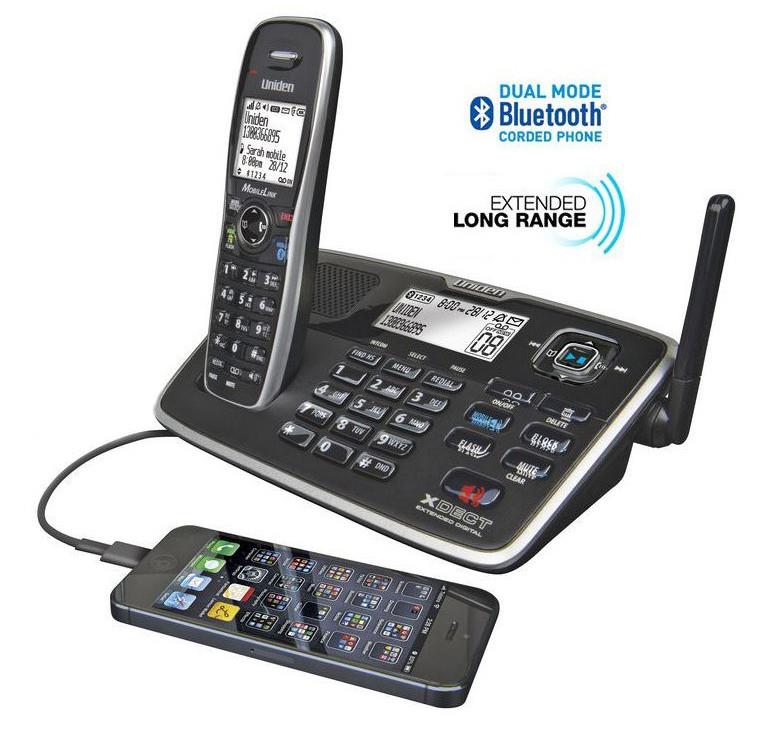 (9322402010106)

These units are BRAND NEW

** Looking for a Single Pack Home Phone? **
** Click Here to see our Variety! **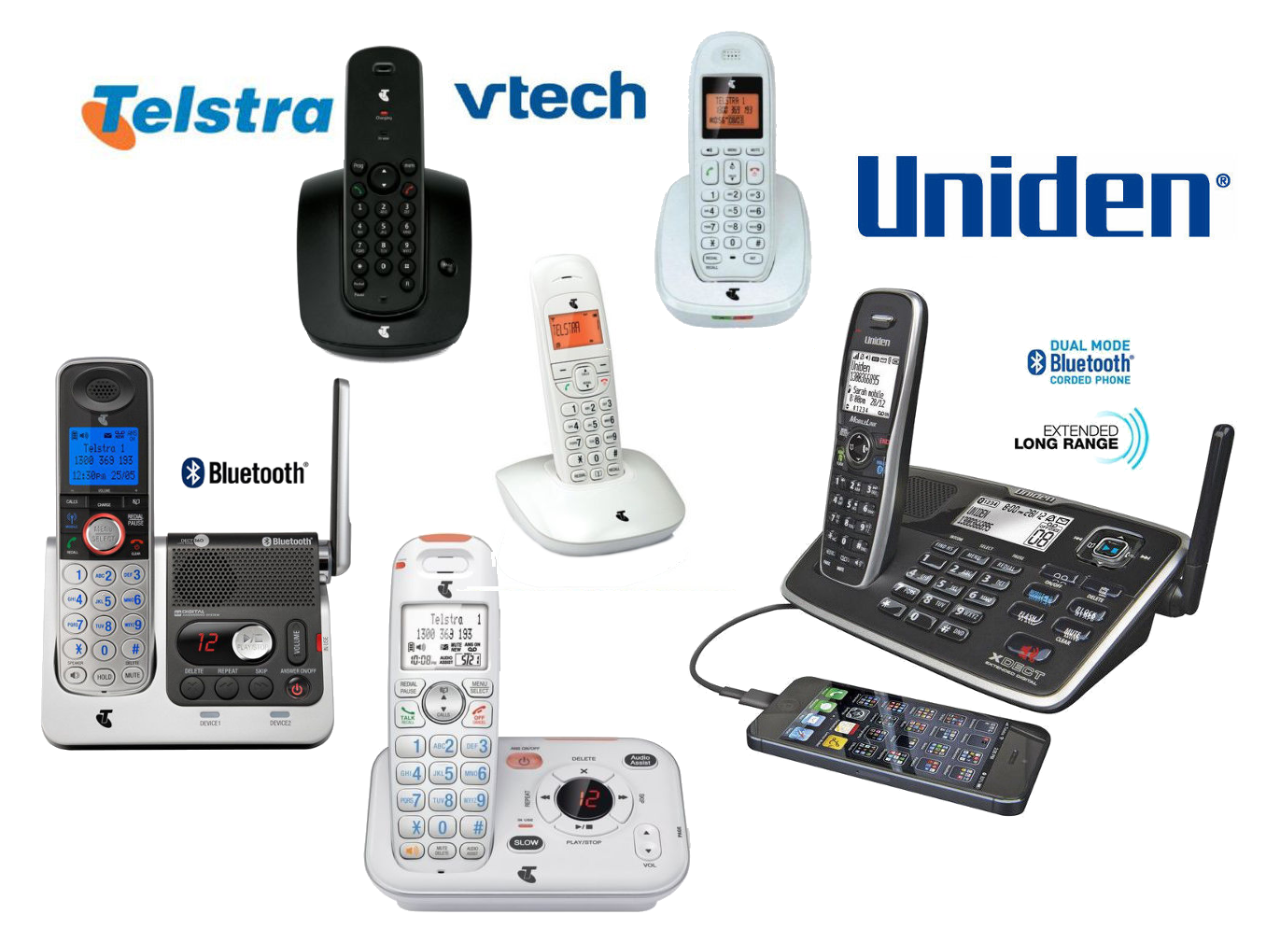 We also have headsets and extra repeater stations available.
Click the one of the items below.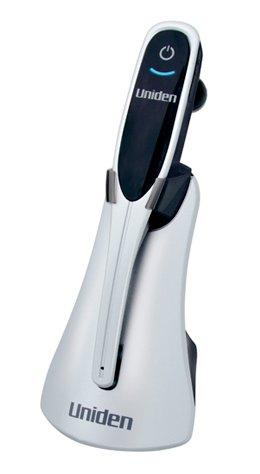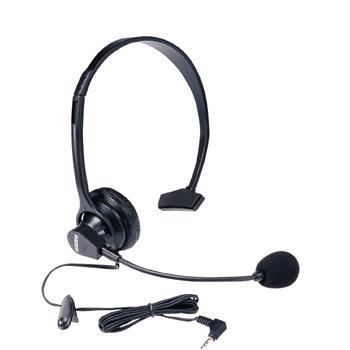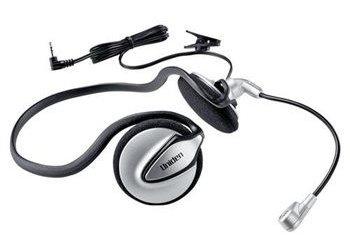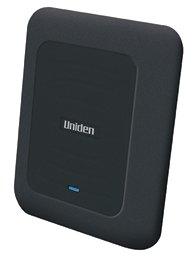 The most advanced smart home phone system on the market has now landed. The Uniden XDECT 8155 Dual Mode Bluetooth Cordless Phone System with USB Charging Port is the perfect mix between "Smartphone" and Homephone".

What makes XDECT unique and superior to other cordless phones is the diversity antenna system for optimal reception and clarity by mitigating multi-path errors. The high gain antenna allows for greater range and to eliminate dropout areas in your home. This model also comes with an Long Range Repeater to extend your range even further. The integrated Dual Band Bluetooth now enables you to dial and receive mobile calls on the cordless handset for convenience and versatility as well as charging your mobile phone simultaneously. Additionally, you are able to dial and receive calls during power blackouts unlike most other cordless phones. Four (4) mobile phones can also be paired up and you are able to download your phonebook from your mobile to the cordless phone with a 6,000 name capacity.

Ideal for modern high-density urban living, the XDECT Bluetooth / USB has also been improved to deliver excellent call clarity utilising HD Sound. The phones are also Wireless (WiFi) Network Friendly so they will not interfere with other wireless networks around the home or office - essential for the connected household. A Blackout Power Failure Protection Feature has also been introduced so when a power failure occurs, the charged handset temporarily supplies power to the base unit. You can then make and receives calls using a handset. Allowing the connection of up to twelve (12) handsets from the one phone line to suit larger households makes life easier and with a load of other features including National Broadband Network compatibility and a sleek look and feel, the new series XDECT 8155 Digital Cordless Phone System is essential for any home or business.

Features

- XDECT Digital Extended Technology phone system
- Designed and engineered in Japan
- Smart Home Phone - most feature packed home phone in the market
- Dual Mode Bluetooth - pair up to 4 mobile phones at the same time
- USB Charging Port - charge your mobile
- Power Failure Feature - works during blackouts*
- Integrated digital answering machine with time/date of each message
- HD Sound - improving voice clarity
- No Landline - No Worries - even without a landline Bluetooth connectivity enables you to dial and receive mobile calls on the cordless handset - convenient and versatile
- Download Phonebook from mobile phones to the cordless phone book with massive 6,000 Phonebook capacity
- Diversity Gain Antenna
- Wireless (WiFi) network friendly
- Room / Audio monitor
- 4 line backlit full dot matrix LCD display
- White backlit LCD display and blue backlit on handset
- 50 Caller ID memories and 200 Phonebook entries
- Polyphonic ring tones
- Headset compatible
- Digital Duplex Speakerphone on handset
- Call Block
- TTS Technology - caller announce caller ID from base
- Multi Handset Capable - Up to 12 handsets
- Intercom / Announce call transfer (with extra handset)
- POP ID - caller name Identification
- Caller ID: (Type 1 & Type 2)
- Handset conferencing (with extra handset)
- 2 handsets included (expandable to a total of 12 handsets and repeaters)
- Talk Time: 10 hours
- Standby Time: 10 days
- Battery Capacity: DC 2.4V, 650mAH
- Wall/Desk mountable base unit
- Belt clips included
- Base Dimensions: 175mm (H) x 210mm (W) x 125mm (D)
- Charger Dimensions: 175mm (H) X 70mm (W) X 105mm (D)
NOTE - Apple iPhone shown in picture above not included in this package.

# When a Power Failure occurs, the charged handset temporarily supplies power to the base unit. You can then make and receive calls using a handset. However, none of the keys on the base unit are functional during the power failure mode and the power life is limited to that of the remaining power life of the cordless handset battery. NOTE - the telephone will not work during blackout if it goes through a NBN modem or Voip router/adaptor.
| | |
| --- | --- |
| SKU | 9322402010106 |
| Brand | Uniden |
| Shipping Weight | 1.0000kg |
12 months Uniden warranty. (Warranty invoice will be provided with the item/s)

We can offer a Early Life Failure swap over service on this item if it develops a warrantable fault within the first 60 days from you receiving it. After that it must go to an authorized service centre for repair. If needed, ask us for more details.

We guarantee that we will help you get your item repaired if something does go faulty.
CUSTOMERS ARE REQUIRED TO PAY FOR TRANSPORTING THEIR PHONES TO THE NEAREST AUTHORISED SERVICE CENTRE SHOULD A FAULT ARISE.

Our aim is to keep you, the Pocketronics customer; happy.
Be The First To Review This Product!
Help other Pocketronics users shop smarter by writing reviews for products you have purchased.
---
Others Also Bought