Uniden XDECT R005 EXTRA HANDSET to suit R055+1 R055+2 R055 cordless phone NEW
$119.90
RRP $129.00
SAVE $9.10 (7%)
In Stock
---
Enter qty and post code to calculate shipping:
---
Free Postage
- $0.00
Free delivery Australia wide!

XDECT R005 EXTRA HANDSET
to Suit R055 model.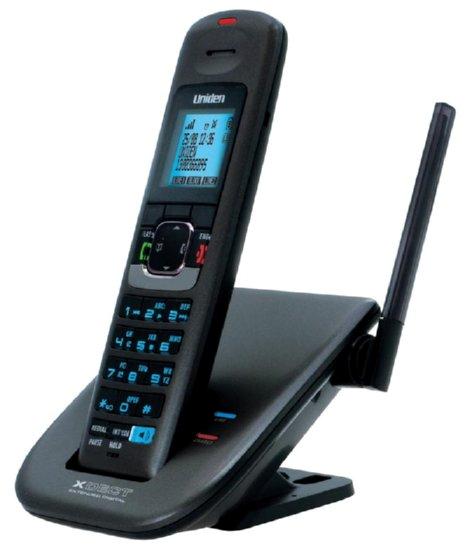 (UNIXDECTR005)

Uniden XDECT R005 extra handset
Uniden XDECT R005 charging stand
NiMH Rechargeable Battery Pack
AC adaptor
Belt Clip
User Guide



These units are BRAND NEW.
12 month Uniden Australia warranty.
(maybe in a plain box)


This is an EXTRA HANDSET
to suit the R055 model (example shown below)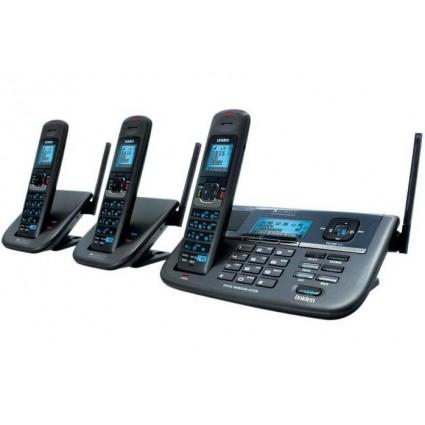 ** Need a Headset with your phone? **
** Click Here to check out our Uniden HS-910! **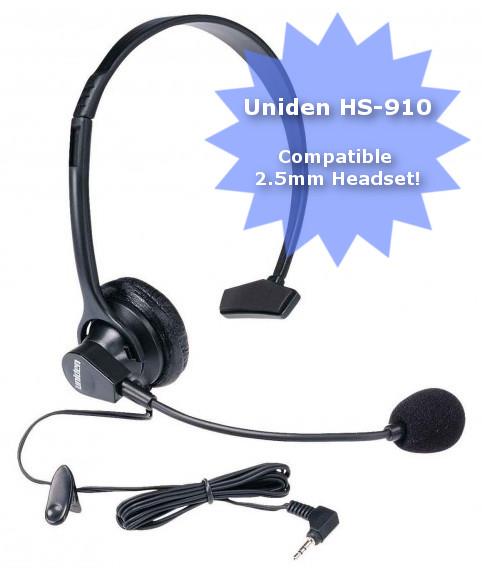 XDECT R005 Extra Handset & Remote Repeater Station

Optional XDECT Repeater (R) Series - Splashproof Repeater Station* and Handset for the R055 Series
Features
XDECT Digital Technology Phone System

Designed and Engineered in Japan

Extended Coverage

Wireless (WiFi) Network Friendly

Diverstiy Antenna System for Optimal Reception and Clarity

High Gain Antenna

Design Derived from Cutting Edge American DECT 6.0 Technology

Integrated Digital Answering Machine with Remote Access and Do Not Disturb Function

Call Block Advanced LCD & Caller ID Display
Multi Handset Capabilities
1 Handset Included

Intercom / Announce Call Transfer

7 Way Handset Conferencing (4 Handsets + 2 Outside Call)

Blue Backlit LCD Display on Base and Handset

Polyphonic Ring Tones

Digital Duplex Speakerphone on Handset and Base

Hearing Aid Compatible

Optional Additional Handset: XDECT R005
Introducing the new X Factor in Cordless Phone Technology, the XDECT R Series – The Genuine Long Range Repeater Series. The XDECT Repeater Series is exclusive to Uniden and provides even better distance performance with Up to 8 times the Talking Range.

The XDECT Repeater Series of Cordless Phones is the new benchmark in the cordless phone industry with the inclusion of a Diversity Antenna System giving unprecedented coverage and optimal reception and clarity by mitigating multi-path errors. The High Gain Antenna allows for greater range and to eliminate dropout areas in your home by extending the coverage and extended range or distance for multi-storey homes and business applications like Factories, Farms and Warehouses where distance is critical. This coverage is achieved by utilising Repeater Stations that communicate with the main phone base. Each time an additional Repeater Station is added to the system, it acts as a transmission point so that the signal can be re-transmitted even further distances. This increases the phone's talking range and coverage dramatically. This phone will go the distance!

Designed and engineered in Japan for the world launch in the Australian and New Zealand where distance is everything. The Design has been derived from Cutting Edge American DECT 6.0 Technology. Uniden's XDECT R005 has been purpose built for Australia and New Zealand. Ideal for high-density urban living - the XDECT range is wireless (WiFi) Network Friendly meaning the cordless phone will not interfere with other wireless networks in the surrounding area.

The XDECT R Series features a Repeater Station built into each additional handset charging base, allowing you to extend the range and coverage from the main base by daisy chaining the signal to each additional repeater station. The Digital Duplex Speakerphone on the handset and base makes hands free communication a breeze. The XDECT R is a 2 Line Capable Cordless Phone, ideal for people wanting one phone line for Home and one phone line for Business. The XDECT Repeater Series has 7 Way Handset Conferencing (4 Handsets + Base + 2 outside Calls). The handset also features Intercom/Announce Call Transfer. This system is also Multi Handset Capable (3 Handsets Included).

The XDECT Repeater Series other stand-out features aimed at providing the user with enhanced control over incoming phone calls. Through activation of a new Call Block feature - a cordless phone first - When call block is on and the incoming number matches a number in the blocker memory. The phone will answer the call and announce "no one is available to take your call" then hang up. In addition, the integrated digital answering machine offers a Do Not Disturb function, allowing the ringer on the handset and the base to be muted at once.

Uniden quality and performance make the XDECT R Series Cordless Phones the flagship of Cordless telecommunications worldwide

The XDECT R005 is an additional handset only and works in conjunction with the XDECT R0XX series
| | |
| --- | --- |
| SKU | UNIXDECTR005 |
| Barcode # | 9322402012193 |
| Brand | Uniden |
| Shipping Weight | 0.4500kg |
| Shipping Width | 0.180m |
| Shipping Height | 0.080m |
| Shipping Length | 0.240m |
| Shipping Cubic | 0.003456000m3 |
12 months Uniden Australia warranty. (Warranty invoice will be provided with the item/s)
We can offer a Early Life Failure swap over service on this item if it develops a warrantable fault within the first 30 days from you receiving it. After that it must go to an authorized service centre for repair. If needed, ask us for more details.

We guarantee that we will help you get your item repaired if something does go faulty.
CUSTOMERS ARE REQUIRED TO PAY FOR TRANSPORTING THEIR PHONES TO THE NEAREST AUTHORISED SERVICE CENTRE SHOULD A FAULT ARISE.

Our aim is to keep you, the Pocketronics customer; happy.
Be The First To Review This Product!
Help other Pocketronics users shop smarter by writing reviews for products you have purchased.